Aquatic Ops
Professional Diver Training
Staff Instructor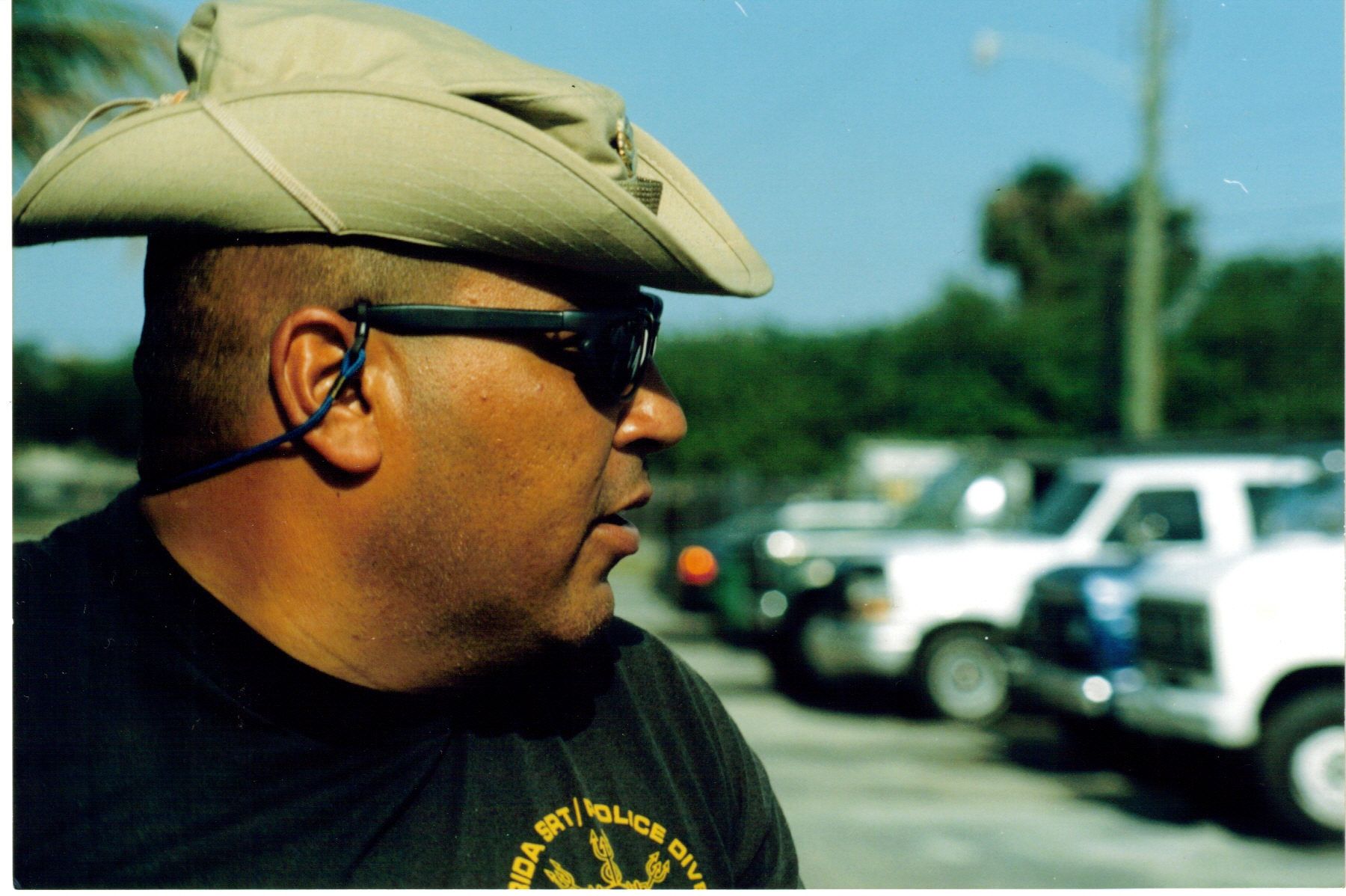 Derek Borrero

Professional Diver Training

Derek is the founder of Aquatic Ops. He is a retired law enforcement officer, former police academy instructor, SRT/Police dive instructor and PDIC dive instructor. Derek has 10 years experience instructing divers from beginners to police divers.

CURRENT CERTIFICATIONS

FDLE LAW ENFORCMENT INSTRUCTOR (1992)
DEFENSIVE TACTICS INSTRUCTOR (1992)
FIREARMS INSTUCTOR (1993)
DEPARTMENT OF CORRECTIONS EMERGENCY RESPONSE TEAM (C.E.R.T 1995)
OFFICER SURVIVAL INSTRUCTOR SCHOOL MIAMI DADE POLICE DEPARTMENT (1995)
DEFTECH CHEMICAL AGENTS (1996)
SWEET WATER PD SWAT SCHOOL (1996)
SWEET WATER PD SRT / POLICE DIVER WATERBORN SCHOOL (1998)
PDIC SPECIALTY DIVER (SRT DIVER 1998)
PDIC DIVE INSTRUCTOR (2000)
SRT DIVE INSTRUCTOR (2000)

UPON COMPLETING FOUR YEARS IN THE MARINE CORPS, DEREK BEGAN HIS LAW ENFORCEMENT CAREER IN AUGUST OF 1987 WITH THE STATE DEPARTMENT OF CORRECTIONS.

DEREK WORKED AT THE SCHOOL OF JUSTICE AND SAFETY ADMINISTRATION (POLICE ACADEMY) FROM 1992 TO 1996 AS AN INSTRUCTOR IN FIREARMS, DEFENSIVE TACTICS, LAW INFORCMENT DRIVING, AND BATONS. HE WAS ALSO RESPONSIBLE FOR TRAINING 430 EMPLOYEES AT DADE CORRECTIONAL INSTITUTE IN SOUTH FLORIDA. WHILE AT THE ACADEMY HE WAS INVOLVED IN TRAINING CITY, STATE, AND COUNTY OFFICERS.

DEREK BEGAN INSTRUCTING WATER OPERATIONS IN 1998 AND HAS TRAINED STATE, CITY AND COUNTY LAW ENFORCEMENT OFFICERS AS WELL AS MARINE CORPS RECON, DEA, INS, FBI, AND COUNTY FIRE FIGHTERS. DEREK IS CURRENTLY CERTIFIED WITH FDLE AS AN INSTRUCTOR.


Back to Aquatic OPS Home Page


Check out my friend Toolbox's Web Site